22nd April, Singapore.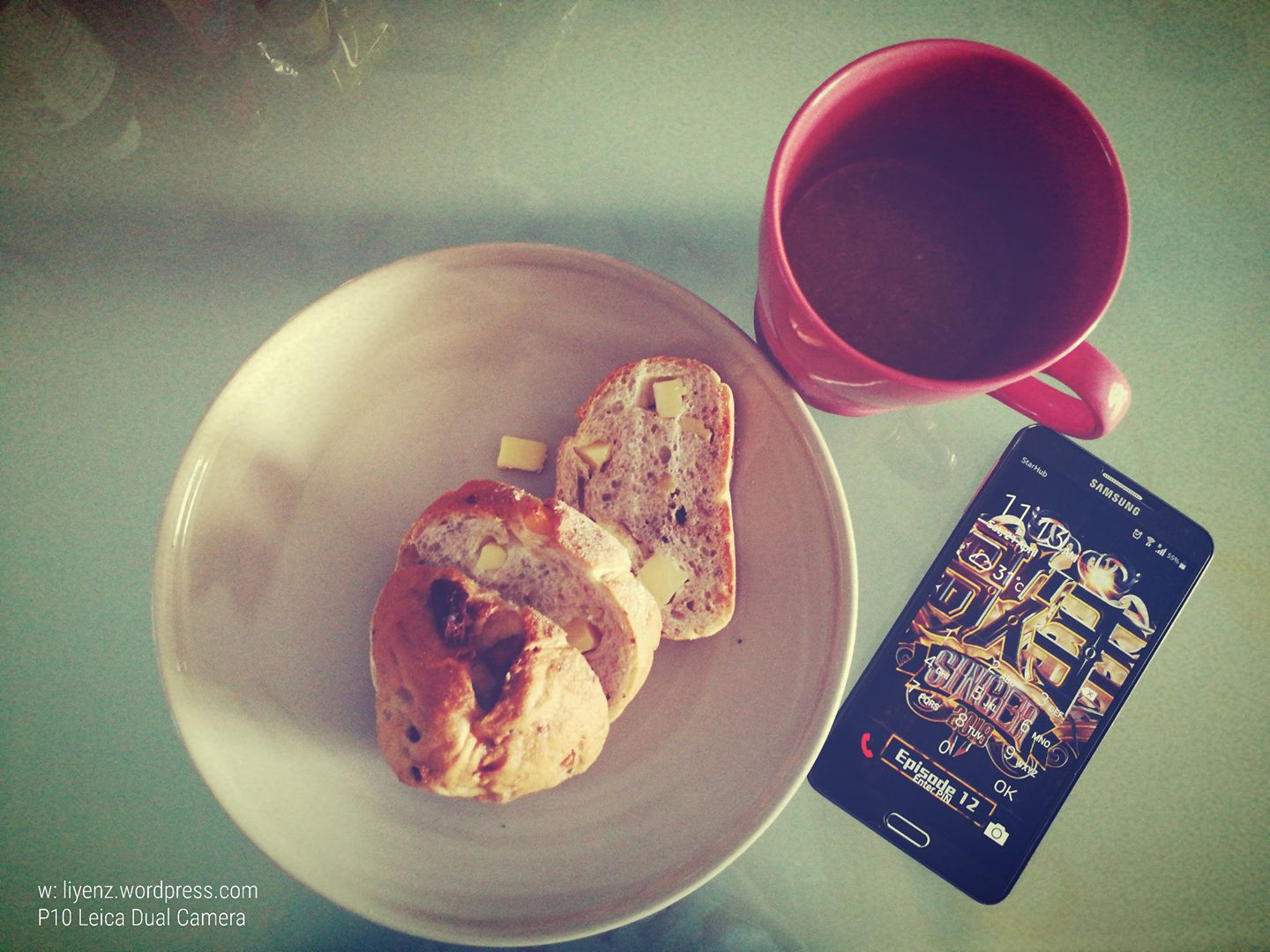 It has been a while since my last entry. Today, I have some feeling to write some updates here while spending my relaxing weekends with food and tv series. This is the picture of yesterday's breakfast, a walnut and cheese bread from Hogan. A bakery brand which I found in Kuala Lumpur, Malaysia.
Hogan Bakery is originated from Taiwan. A search from the Internet, the bakery is one of the reward winning bakeries in Taipei.
I bought the walnut bread from a standalone stall in front of the ANSA Hotel which is located next to the Lot 10 Shopping Centre. The bread is generous with ingredients, the walnuts is full of nutritional and it goes well with the cheese bites.
My breakfast completed with a small cup of orange juice.