I bought a big white radish and a packet of carrots to cook with the chicken bones. The white radish has plenty of health benefits:
Boost immunity – Radish is chock full of dietary fibre, which helps with digestion issues.
Help the skin – They also have phosphorous and zinc. These, when combined, can help get rid of dryness, acne and rashes.
Aids digestion – Chock full of vitamin A, C, E, B6, potassium, and other minerals, radishes can give your whole body an immunity boost.
Regulate blood pressure – Rich in potassium, radishes can help keep blood pressure under control by maintaining the sodium-potassium balance in the body.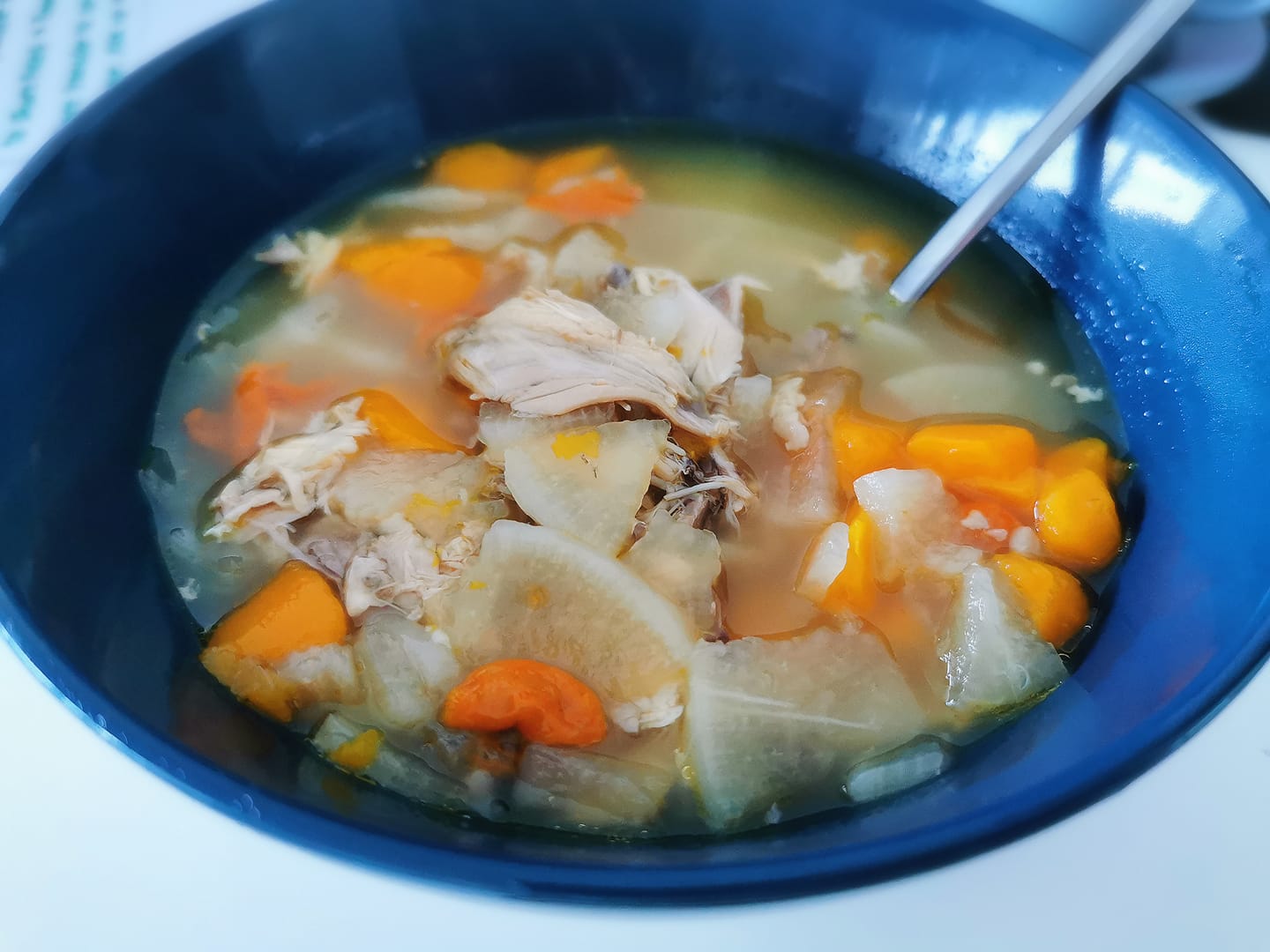 During this COVID-19 period, I buy the white radish and carrots quite often to boil soup. For Chinese, this an ordinary soup that every Chinese family cook at home. It is my favourite soup too.
I used the chicken bone as the soup based, and it is nutritious too. The chicken bone helps protect the joints, reduce inflammation and heal the gut. Also, it helps fight osteoarthritis and may aid sleep.
There are plenty of recipes that you can find online. I used the rice cooker to cook the soup by cutting the white radish and carrot into a smaller size. Together with the chicken bone, I put all the ingredients into the rice pot and add the chicken bone broth to cook for 1.5 hours to 2 hours using the slow cook function.
About 30 minutes before I turn off the fire, I add some chicken meat and goji berries into the soup. You can add the red dates if you want too and serve the soup while still hot.
Reference: https://www.huangkitchen.com/chinese-white-radish-soup/