It has been long time I did not visited Aston. I think the last vist was somewhere in late November last year to celebrate my aunt's birthday at the Suntec City. This time I visited the branch at City Square, near Farrer Park MRT station.

The queue on Friday's lunch on the day I visited the branch was quite long and it was quite crowded with working people, families and students as well.

It took us a while to come to our turn to place order at the counter before they lead us to our table. While waiting, I was unable to decide whether I want to eat the salmon with 2 side dishes or spaghetti with salmon. Then, I saw their new promotion, the chicken confit set which comes with 2 side dishes too. However, when it came to my turn to place order, the chicken confit was sold for the day. Wow!

So, I settled down with just the basic char-grilled chicken with garden veggie and potato wedges as my side dishes.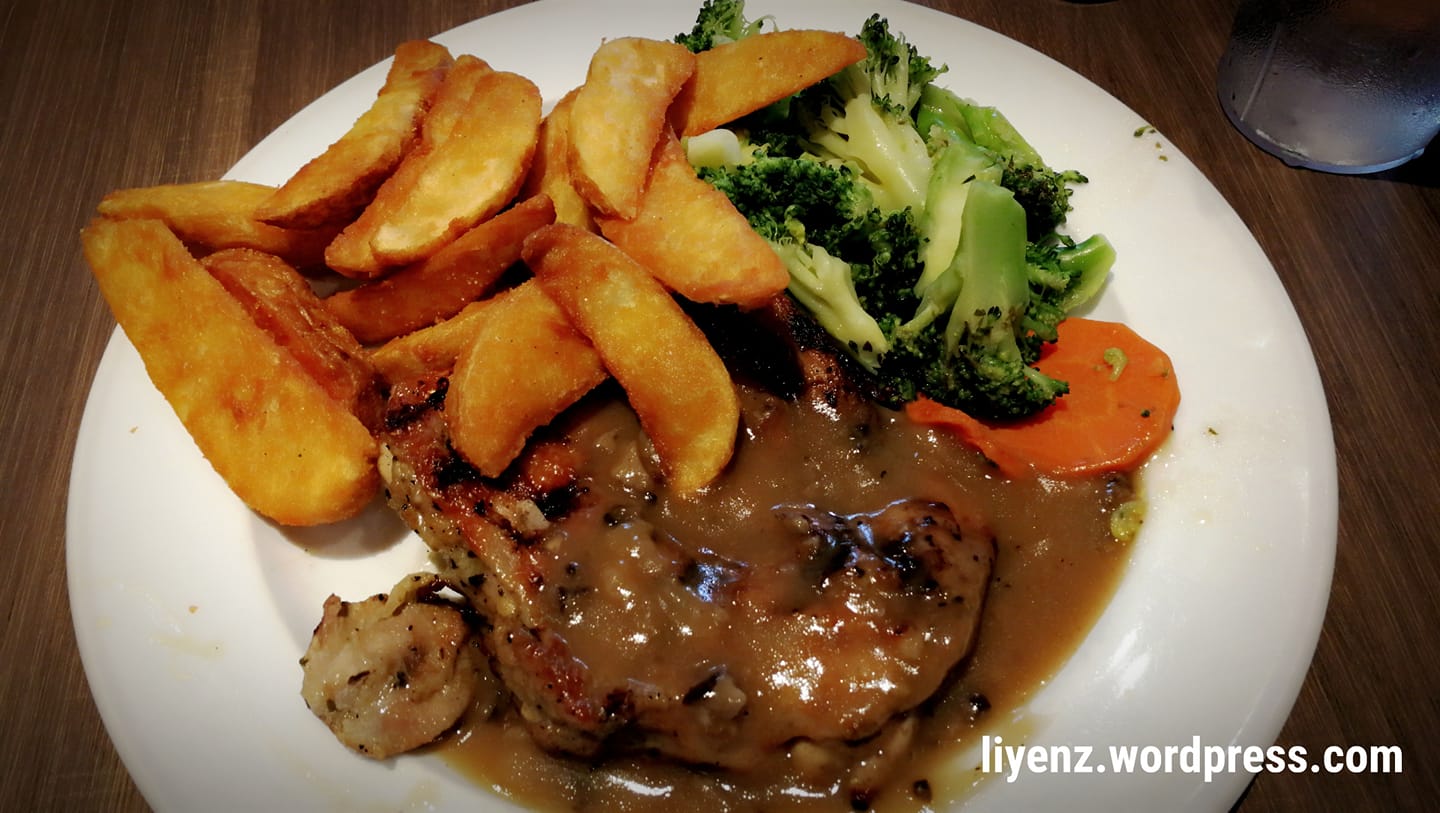 The char-grilled chicken completes with mushroom sauce on top of it makes my lunch so completed. The chicken chop is slightly over-grilled where I saw some burned bites. However, other part of the chicken meat is still tender and juicy.

The poached garden veggie is completely over-cooked until it is too soft for me. Probably, this is suitable for people who prefer to eat soft broccoli and carrot.

Lucky the potato wedges saved my day, it is definitely cannot go wrong with processed food.