The past week, I have been practising at my kitchen's oven to bake pizza by using the frozen pizza dough that I bought from the Fairprice supermarket. Unlike in some Western countries, fresh pizza dough can be brought from the markets. In Singapore, I think we have fewer options, either we buy the frozen ones from the supermarkets, or we make our own pizza dough at home.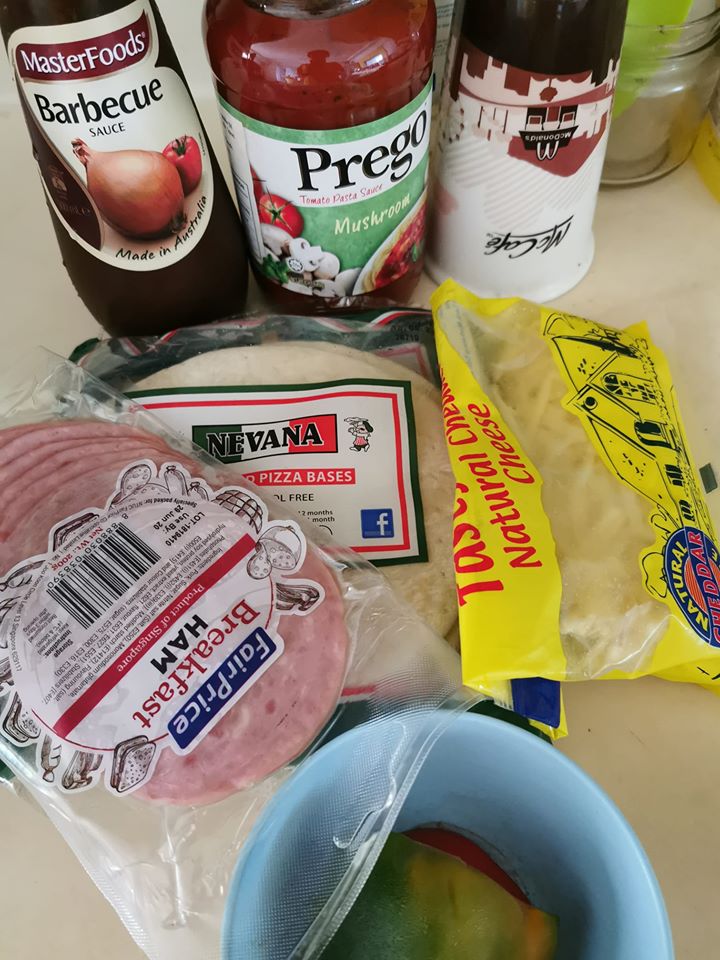 I used the Prego's Italian pasta sauce for the base of the pizza together with cheddar cheese. The main ingredient is the chicken ham that I bought from Fairprice too.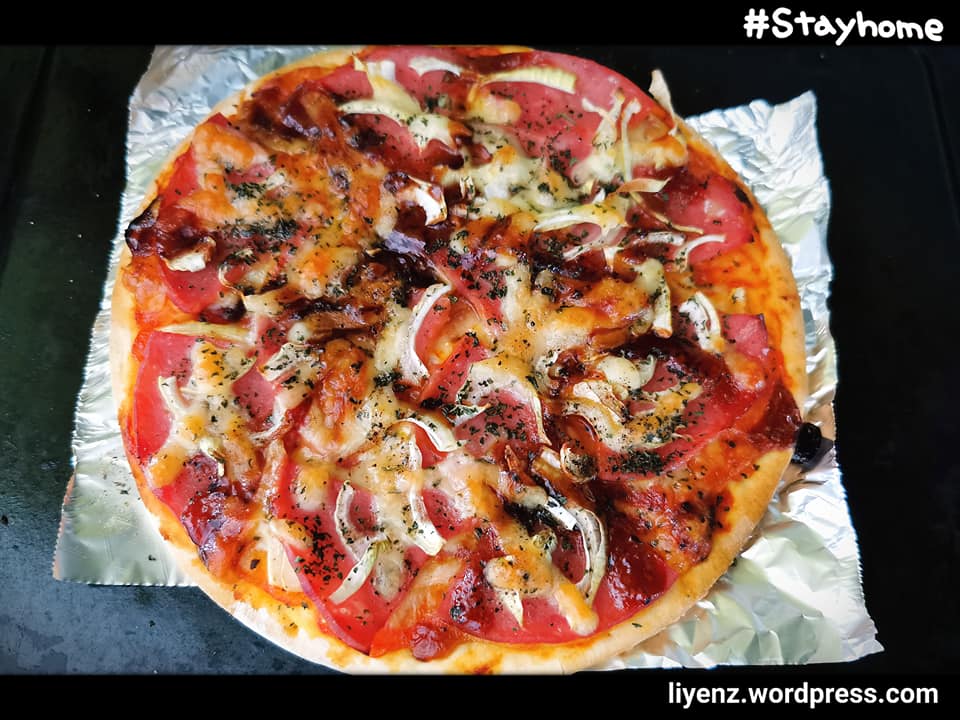 You can choose to have different ingredients that you like to put on top of the pizza. And you can put more! Other than chicken ham, I put green peppers, tomatoes and onions as well. Once I get the pizza ready, I preheated the oven, put the pizza into the oven and bake for 7 minutes at 200°c. I followed the instructions stated in the pizza dough's packaging.
I think pizza is easy to make and it does not require to follow the recipes except you want to make your own pizza dough. The pizza main ingredients are based on your favourite ingredients. For example, you can have chicken, tuna or beef. For the sauce, you can go for the white sauce as well and for the taste, you can put some pepper, mixed herbs, or just go with the pasta sauce and cheese, they are flavourful already.
For my own convenience, I lightly cut the pizza dough so that I can easily eat the pizza after baking.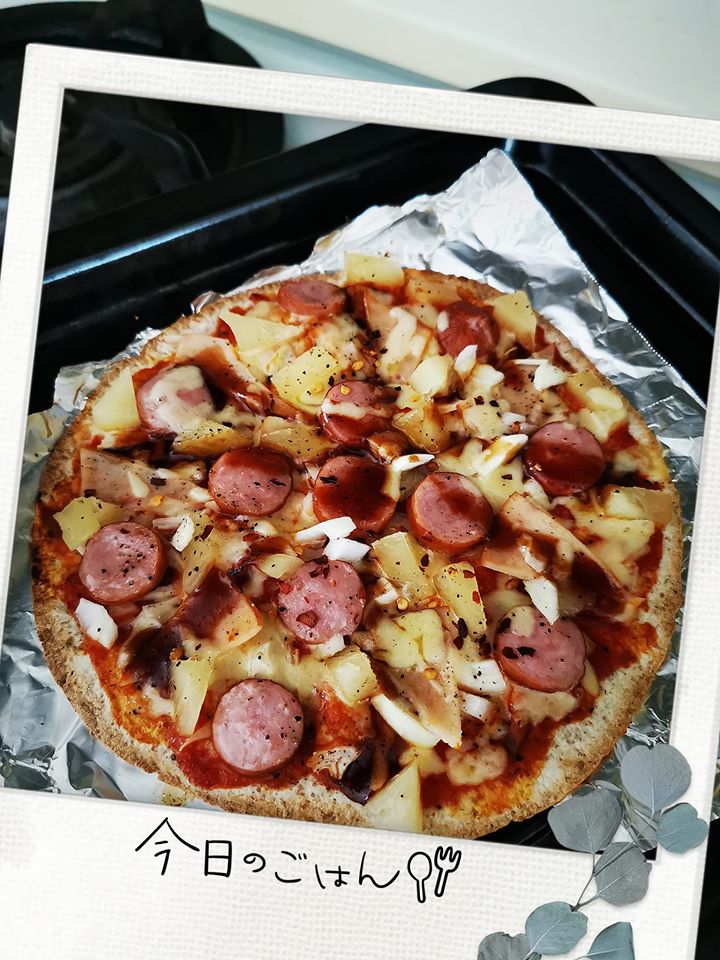 On the other day, my housemate spared his leftover pizza ingredients for me, and I tried to make a Hawaiian ham and sausages pizza on the Gardenia's wrap. It was exciting that we can use prata, wrap or bread as our pizza dough. I loved to have some barbecue sauce on top of the pizza, so each pizza I put some of it, and at times I put the chilli flakes to bring up the taste.
I tried to bake the wrap for 3 minutes at 200°c also, and the pizza turned out to be crispy at the edges and soft at the centre of the wrap. I felt it was a successful attempt for myself. The texture and taste of the wrap are the same as the pizza dough. So far, I got to try making the pizza with frozen pizza dough and wraps. My housemate tried to use the prata as replacement of the pizza dough and it worked for my housemate.