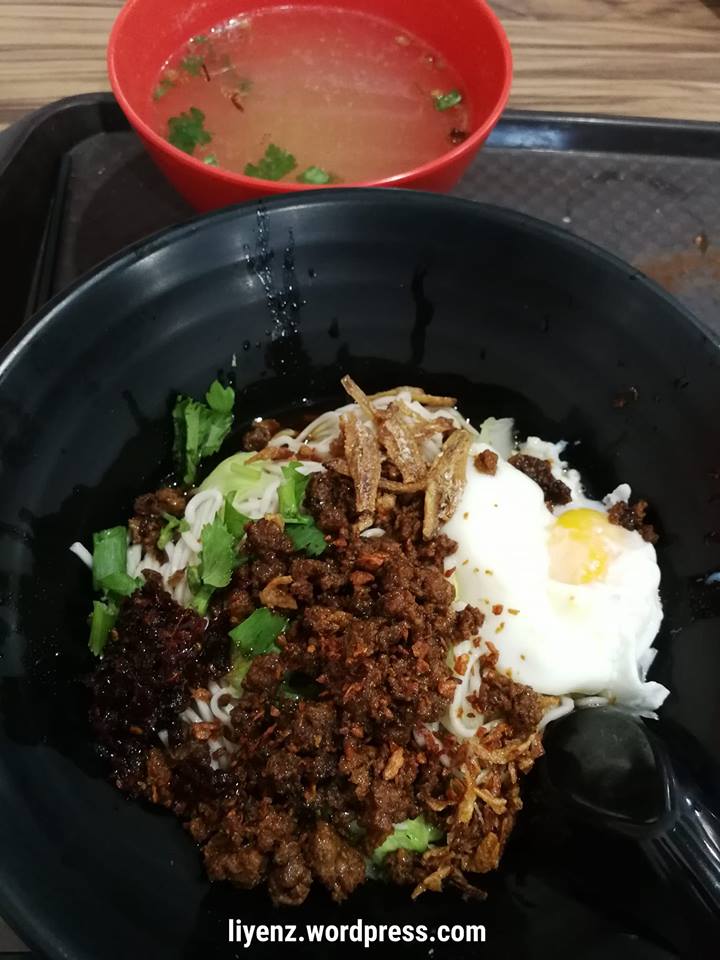 Many online foodies recommended to try the ban mian from the stall called Hui Wei Ban Mian which is located at Geylang Bahru Food Market. The signature chili ban mian is a little soggy, missed out the chewy texture of what a noodle should be. The noodle soaked up the quite salty sauce quickly. I am not sure whether the ban mian or mee hoon kueh will have a better texture than u-mian.

The onsen egg is good, the ingredients are generous and the chili paste is spicy, it gave some kick when mixed with the noodle. I believed the saltiness of the sauce came from the minced meat. The soup is also salty which I think it needs some improvement to it. It maybe goes well with soup based noodle but I am not sure too because I did not try their soup based noodles' selections. They offer variety types of noodles, from meat to seafood, both spicy and non-spicy.

I always think the soup based should be tasted with light sweet of the essence from the seafood and meat cooked during the preparation of a bowl of noodle.

The queue is quite long during lunch time, however the lady takes the orders while queuing so it saves some time from there.

Address: 69 Geylang Bahru, #01-58, Singapore 330069.