It is located at Foch Road, Singapore, closes to Jalan Besar, an old district in Singapore. Now, it is accessible via the Bendemeer MRT (Downtown Line). This road features the old and small shop lots and Easy Noodle Bar is Japanese restaurant which is located in between the famous pig organ soup and Vietnamese restaurant, Lang Nuong Vietnam.

I found this restaurant through an introduction made by a fellow Instagram friend and I brought two other colleagues to try this restaurant for one of the dinner together.

Their menu is simple and easy as mentioned by its restaurant name. The selection of food is not many but good enough to give some tries.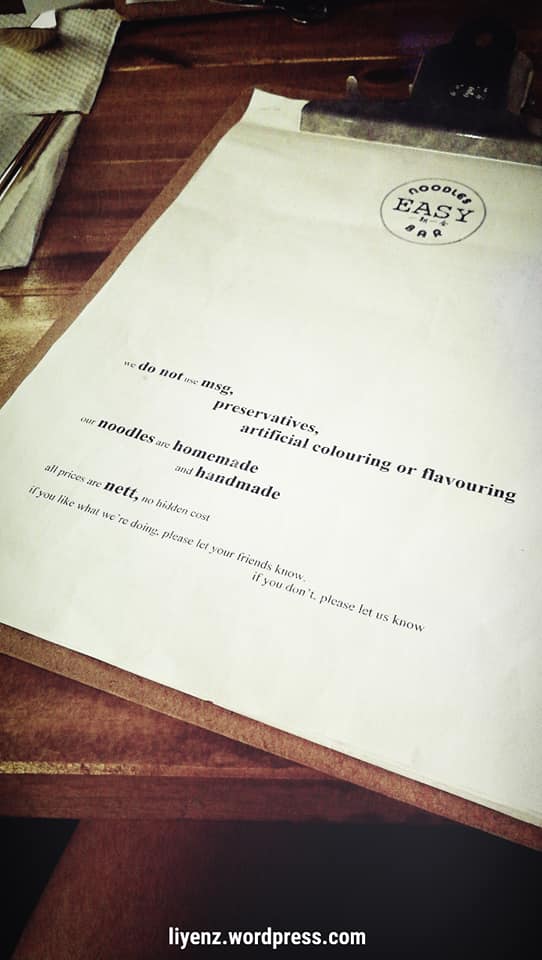 They took some pictures of the food and put into a photo album to display on the table, it is not all the best shots, but they are good enough to give you some idea of their food, otherwise, you can ask the waitress to explain them to you before you order.

During my first visit, I tried plenty of good ones.

Nikujaga
My favorite of all the dishes we ordered. A Japanese beef stewed with vegetables and the stock was sweet and tasty. According to Sethlui.com, they use grain-fed Angus beef which is marinated with shoulder, mirin and sake. The beef was tender and easily melted in my mouth.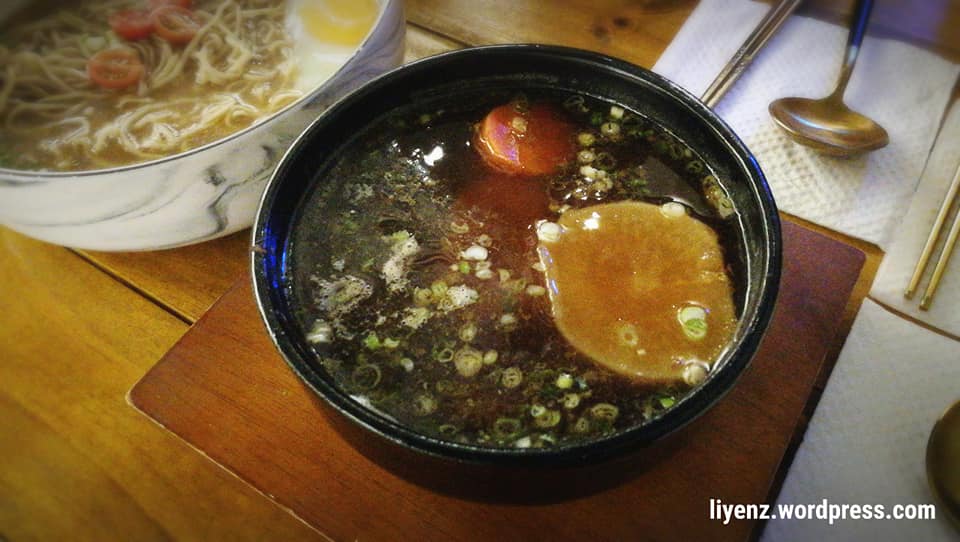 Recommended dish, the Yang Chun noodle. A simple noodle comes with good soup based, I think, else my colleague may not be trying to finish up the soup. Generally, it gives some homely feel while eating it and it is meatless, except a soft boiled egg.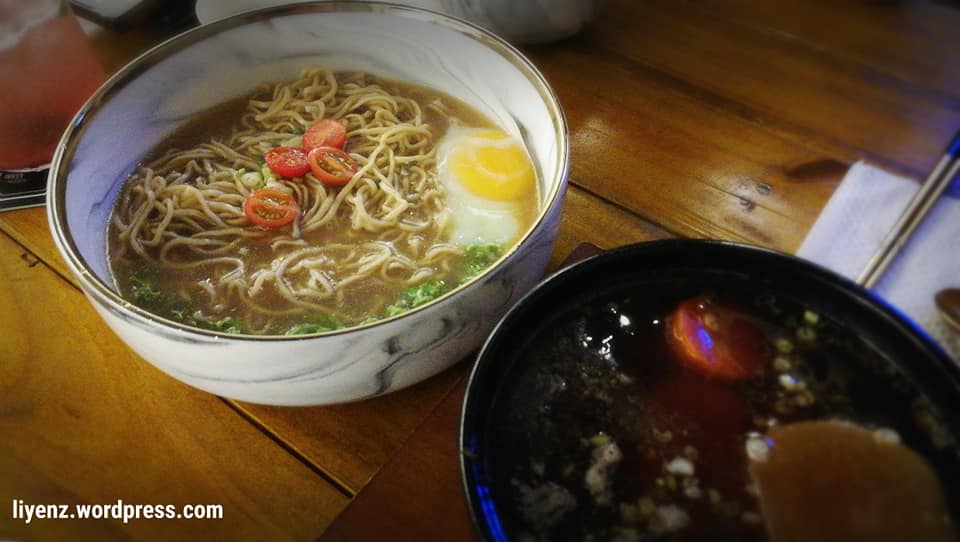 We tried Tori Nanban, fried chicken cutlet. Crisp on the outside, juicy on the inside and dip with their sauce. Perfect match.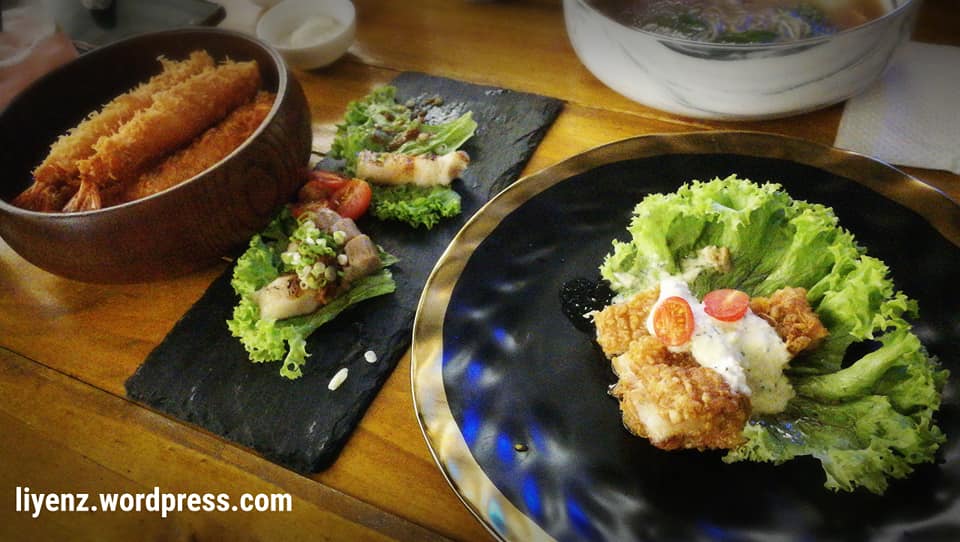 The Tempura prawn was great too when it was served hot and the breadcrumb did not look oily. It was used fresh prawns and the meat texture was crunchy.

Lastly, the Chicken Roulade, minced meat rolled inside a chicken breast I think. Everything was meaty. It comes in two portion, nicely grilled, still tender and delicious.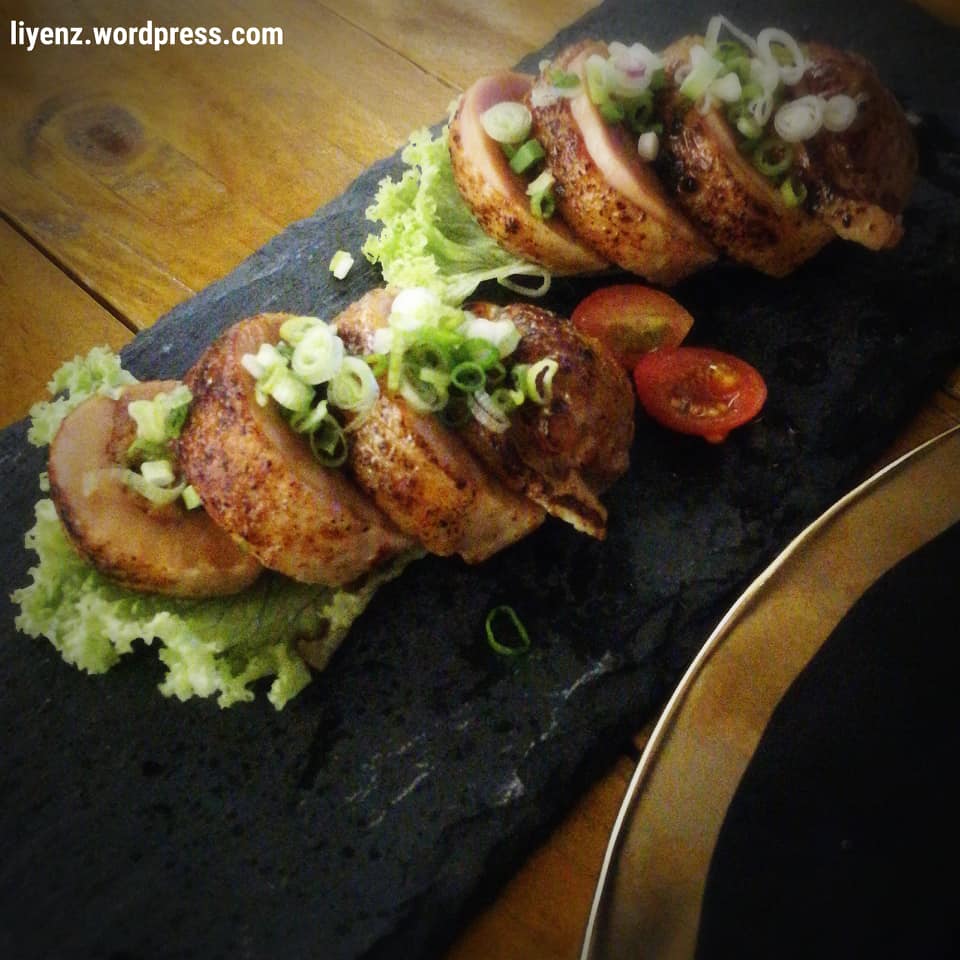 It is recommended to try their lunch set too because their price is quite reasonable and the portion is just right to allow us to try many different dishes.

The ambiance at night is a little bit dark and under light, however, it is still comfortable to enjoy the dinner together.

Address: 20 Foch Rd, Singapore 209261