Clinton Street Baking Co.
Address: 31 Purvis Street, Singapore.
For the first time I organized the team lunch for my team, thanked to my boss who assigned me to take this role from my colleague who is now my ex-colleague. With a specific amount of budget, we are still able to enjoy a beautiful western lunch with a group of 10 people. It was a farewell lunch too with my ex-colleague which I planned on the last week before last day of service.
While I thought they would try the restaurant's recommended, famous and popular waffle fried chicken and pancake, it seemed that they are not really keen into these "famous" and "popular" food which most of the food lovers go for. Lucky enough, the restaurant serves more than waffle fried chicken.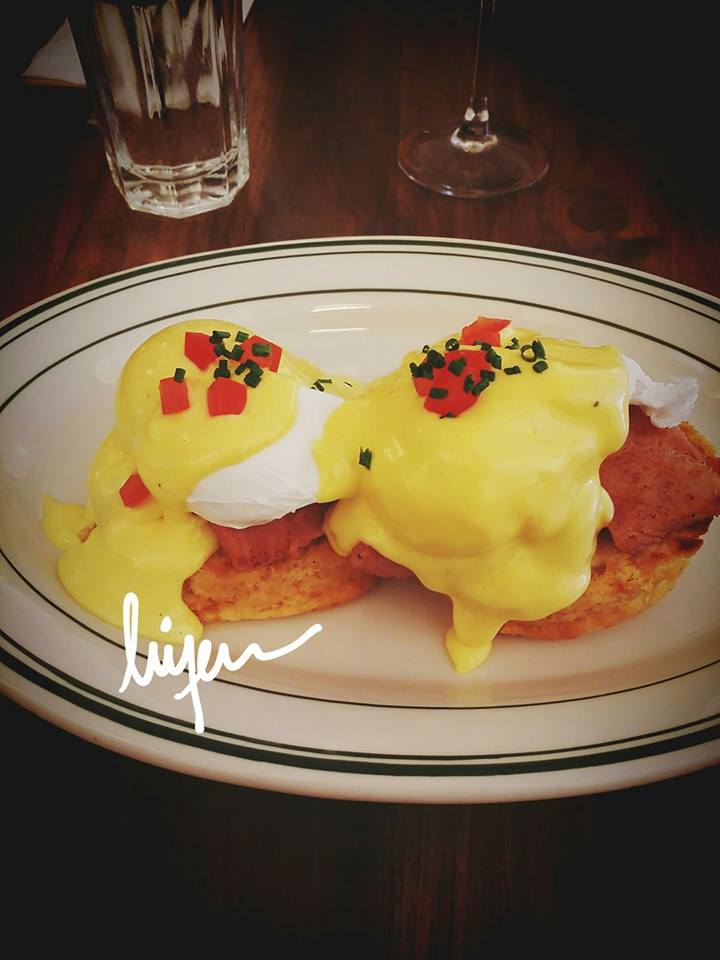 I googled the restaurant and someone recommended to try their buttermilk biscuit bread. I tried the Egg Benedict because I want to try their buttermilk biscuits. It is slightly salty for my taste bud. It was filling with two poached eggs on top of the thick chicken ham and buttermilk biscuits.
However, the guys in my team needed more or bigger portion of food. It is American food, the portion seems big to me, hahaha…