Address: 91 Whampoa Drive, #01-14/15, Whampoa Makan Place, Singapore 320091.
I saw the online reviews about the fish head steamboat places in Singapore and I wanted to give a try for some of them. I was thinking whether I should try the fish head steamboat all by my own without asking other people to join me, however, two of my colleagues wanted to try too, I suggested to try the fish head steamboat at Whampoa Market, Xin Heng Feng Guo Tiao Tan.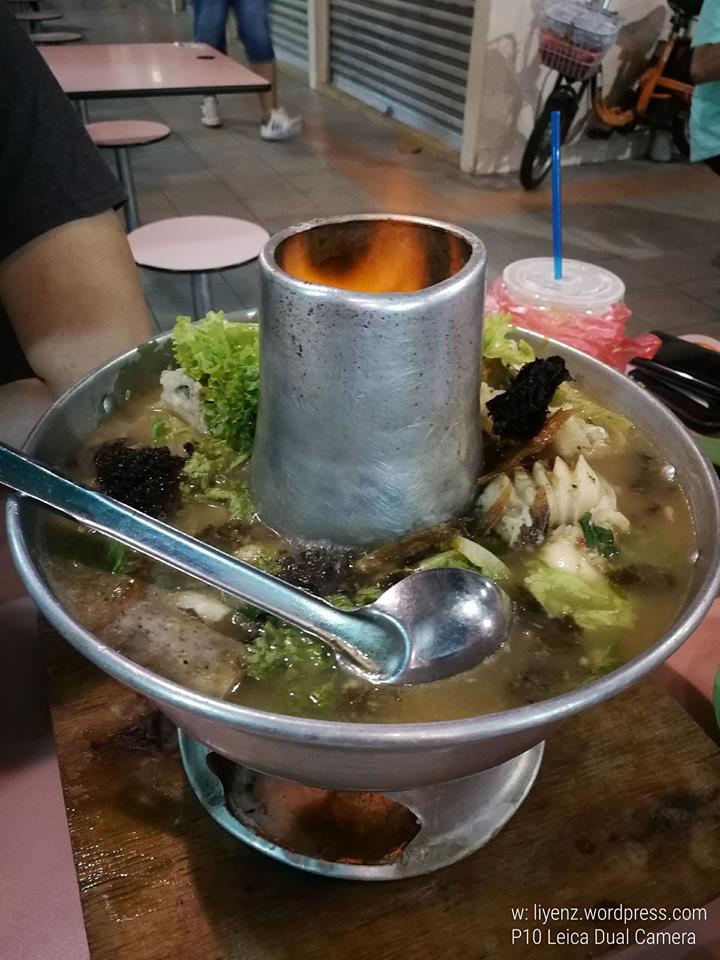 It is located at the morning food court side, the same stall opens in the morning, selling the fish balls noodle. In the online review, it says there is an hour long queue, so we did not go there early after working hours. We arrived at the stall around 7.30PM, most of the people are seated to wait for the fish head steamboat to be served.
Lucky, we did not need to wait long, our fish head steamboat was served. We added the braised duck and salted vegetables are the sides to go along with white rice.
Generally, the fish is fresh, generous portion with plenty of vegetables and yam. I have no ideas if the taste of the soup is meant to be slightly unpleasant, unlike the usual sweet fish soup I tried somewhere else.