It is a Singapore owned dessert bar serving yogurt parfaits with toppings. My visit at City Square recently brought me to try their daily made yogurt. It comes in 3 different sizes, Grand, Moyen and Petit.

I ordered the cone based with chocolate chips as its topping. It is a bit messy as the chips are not sticky on the yogurt and it dropped while I was enjoying the yogurt.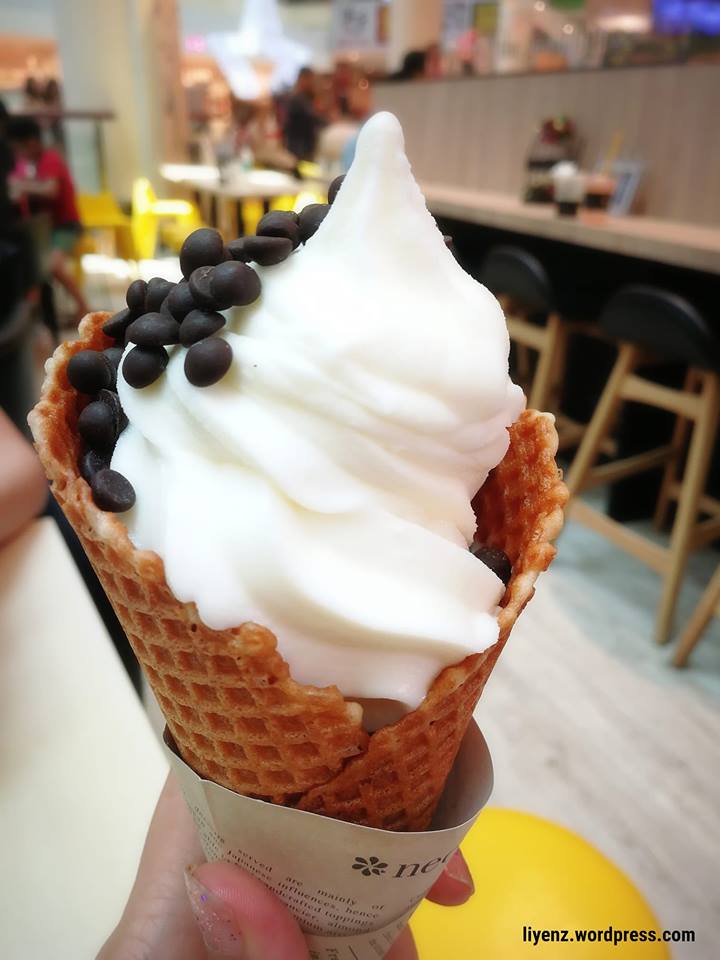 Yogurt did not melt fast so I still could slowly enjoy it while carefully ate each of the chips without dropping. If you do not want the mess, it is recommended to go for plastic cup based.

Address: 180 Kitchener Road, #02-K14 City Square Mall,
Singapore 208539.
Open: 11am to 10pm daily.