Address: 9 Bras Basah Road, #01-03, Singapore 189559.
Baja Fresh Mexican Grill Rendezvous Gallery.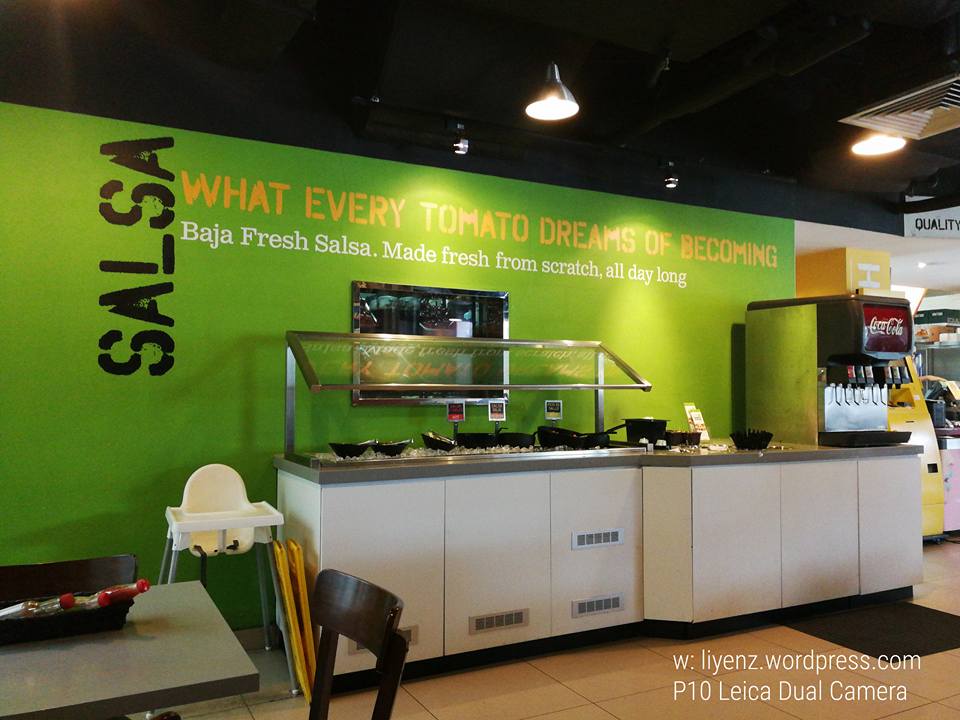 My cousin brought me to try the Mexican food which is located at the Rendezvous Hotel at Bras Basah Road. It is my second try for the Mexican food in Singapore, my first try was sometimes ago at the West side, after my marathon with my running kakis.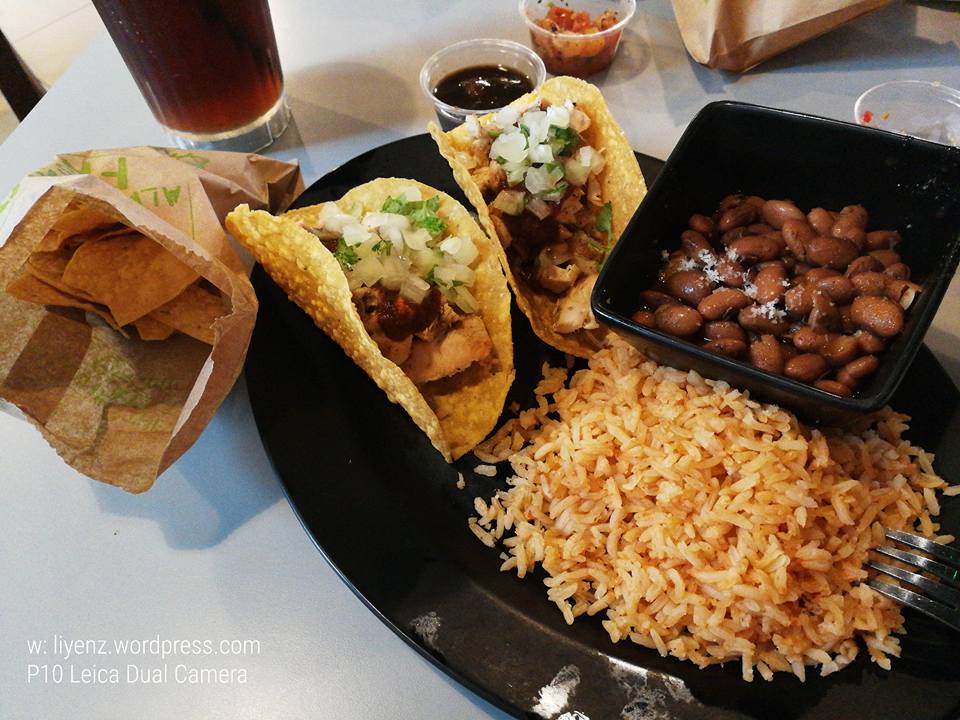 I ordered the combo set which comes with two taco of my choice. I chose to try the Baja Style with Baja rice and beans. The taco filled with salsa, onions and cilantro. You can choose between the original or crispy type for the wrap or both. With the combo set, you can add-on for a glass of soft drink.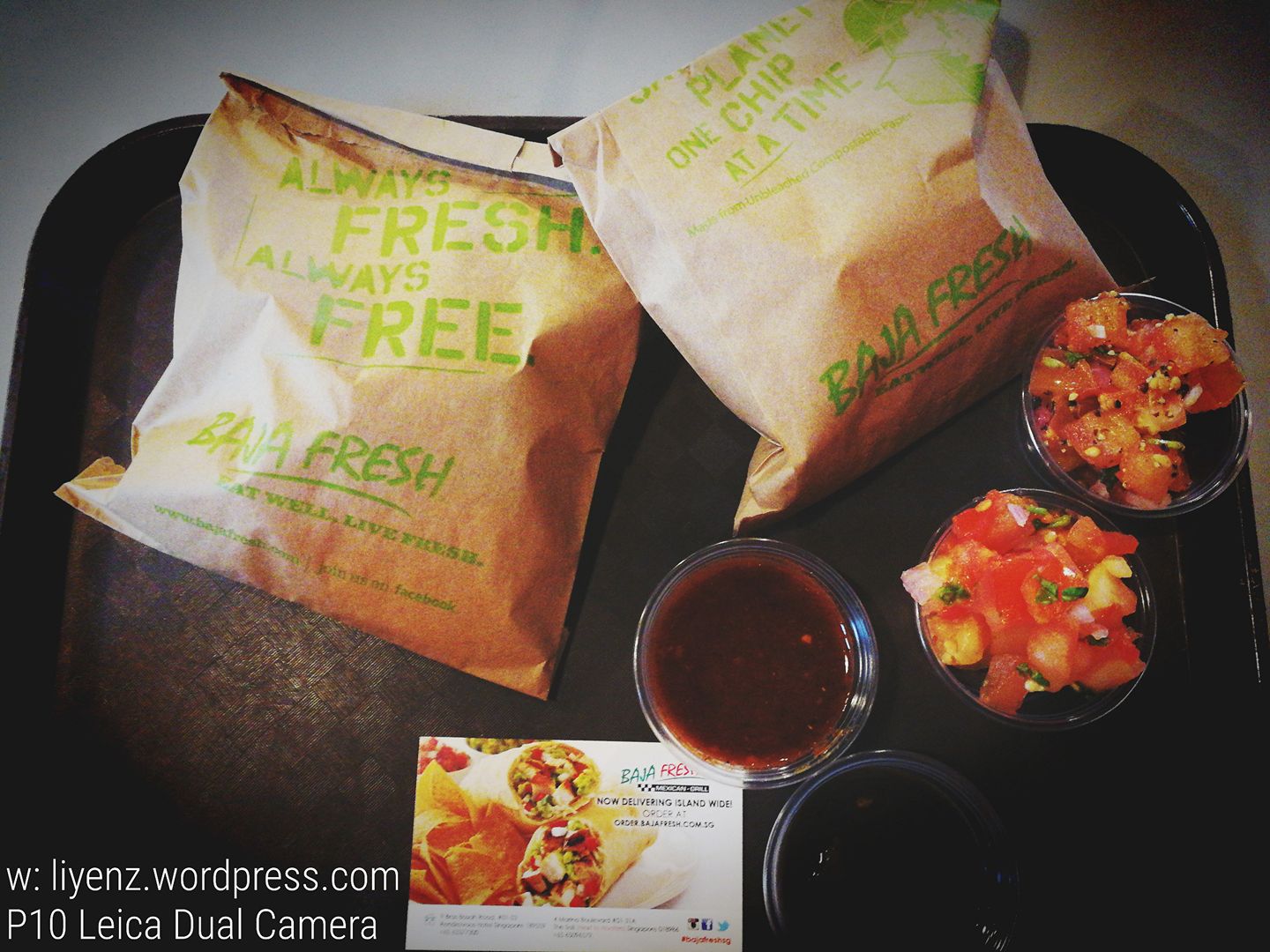 Each order comes with a pack of nacho and free flow of the sauces and salsa from the counter. Both of the types of the salsa are nice.
I chose the crispy taco for a try and it turned out to be messy. I would recommend you to go for the normal or original wrap. The rice and the beans are good, cooked healthily and generous in portion. Overall taste is pleasing and interesting.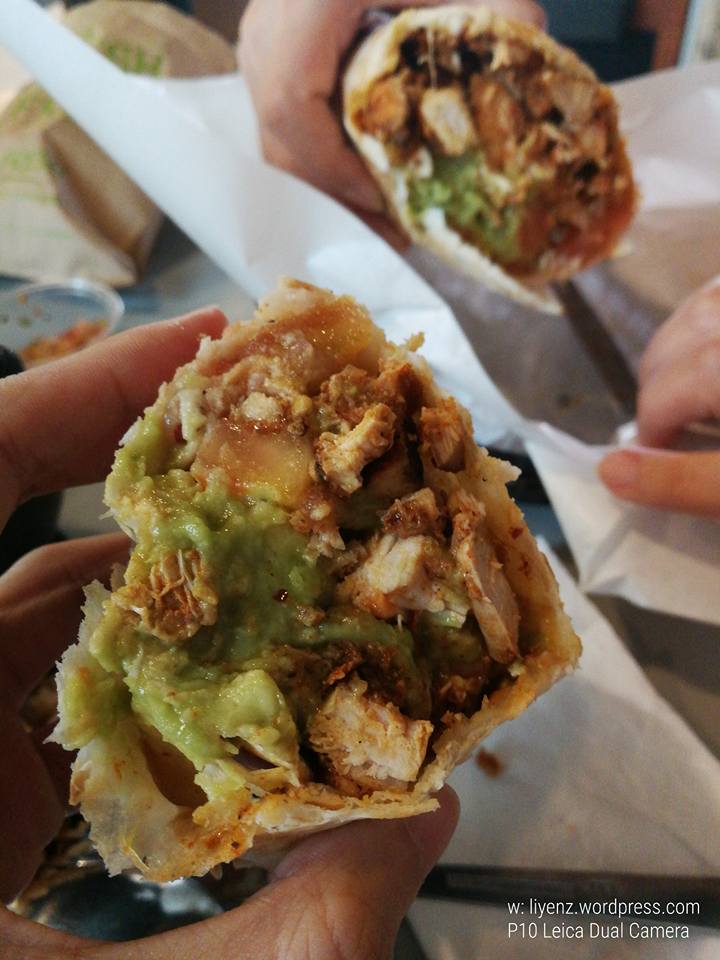 My cousin ordered the Baja Burrito. We were surprised when it was served. It was a fresh hand-made guacamole & pico de gallo wrapped in a warm flour tortilla with spicy chicken. It is nice, delicious and interesting taste of the green paste, the guacamole.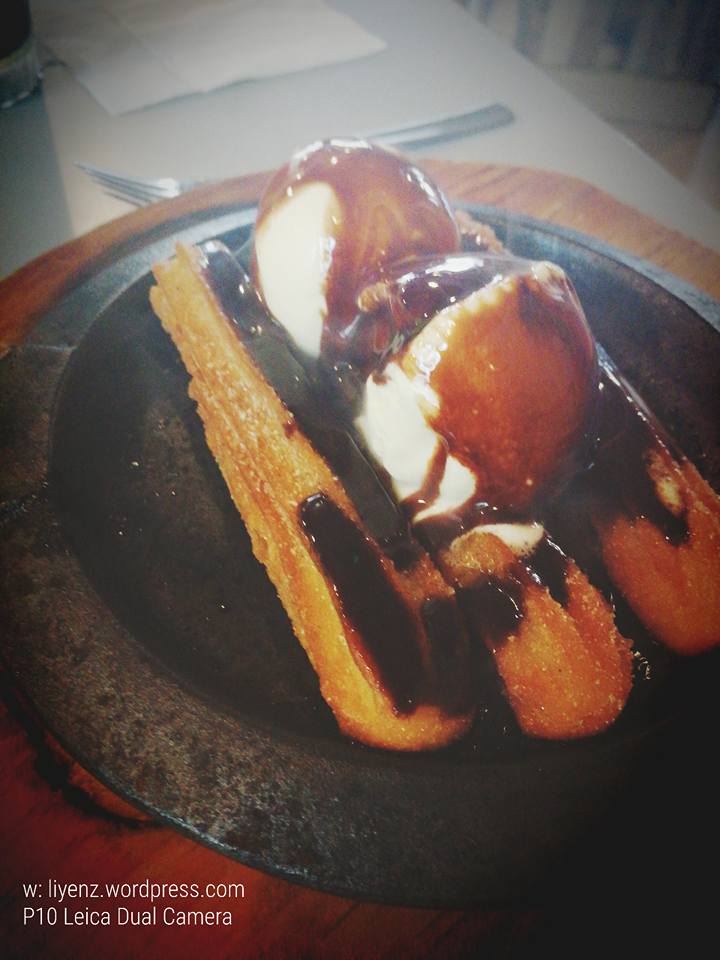 We wrapped our lunch with churros served with chocolate syrup. Sinfully dessert of the day but they are very satisfying dessert. We joked the churros are the Chinese's yao tiao.
It gives me a chance to try eating healthily and also get to learn some Mexican words:
1. guacamole is an avocado-based dip, spread, or salad.
2. pico de gallo, also called salsa fresca, is made from chopped tomato, onion, cilantro, fresh serranos, salt, and lime juice.