Taking a break from writing Python, Linux and stuff. Let us focus on food for this weekend.

Sometimes back in February this year, just after I came back from my Chinese New Year holiday, I met up with my teammates of the TechLadies' volunteers' team for the first time.

We met at Su Food, a meat-free dining concept restaurant. Little that I know, Su Food is hailing from Taiwan and quite popular among the vegetarian and non-vegetarian people. It is located at Raffles City Shopping Center.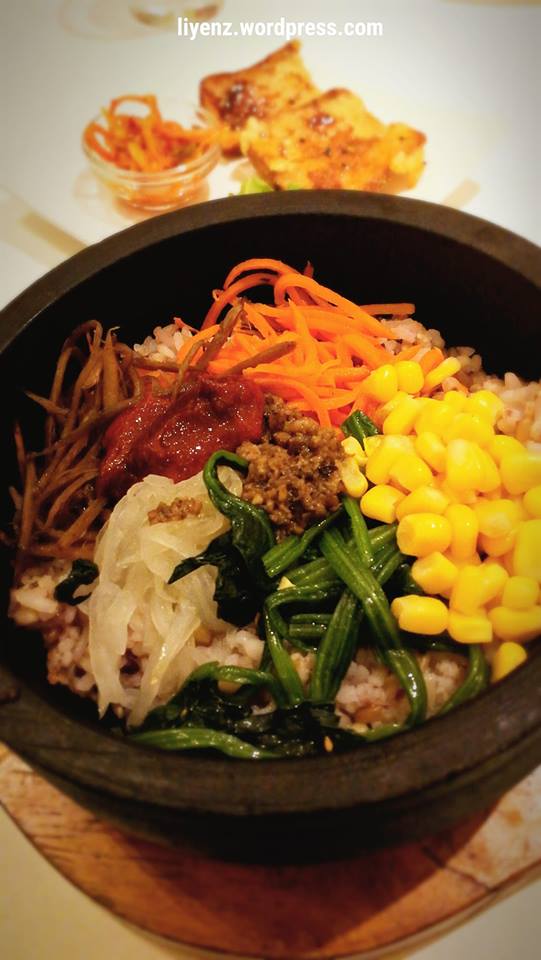 I ordered the Kimchi Stone Pot 5-grain Rice for my first try. As you can see the serving above and all the ingredients. It came with some sides.

When it comes to rice, it is going to be filling one. I do not have special comment about this meal. It tasted normal. If you think you want to spend a meal without meat, here is one of the choices, instead of going for salads house.

We spent some time good time introducing ourselves and sharing our daily work life with each others.

Address: 02-19 Raffles City, 252 Bridge Road, Singapore 179103.