Sometimes, I feel Saizeriya is a great place to enjoy a generous portion of pasta without having to pay much yet still can find something delicious to eat. One of the most often ordered spaghetti when I visited Saizeriya is the spicy tomato vongole spaghetti. I quite like the spicy tomato taste and it goes well with some chilli flakes. If you like to take a few sips of the sauce, it is just nice to go with the clams.

In Saizeriya, you can order a set meal that comes with a bowl of salad and a drink of your choice. For drinks, you can choose from the coffee machines, teas and soft drinks from the soft drink dispenser machine.

As I mentioned earlier, the food here is not expensive, so many people like to have their meals here. The branch I visited at Aperia Mall near the Lavender MRT is always packed with an office crowd during lunchtime.

Spicy Vongole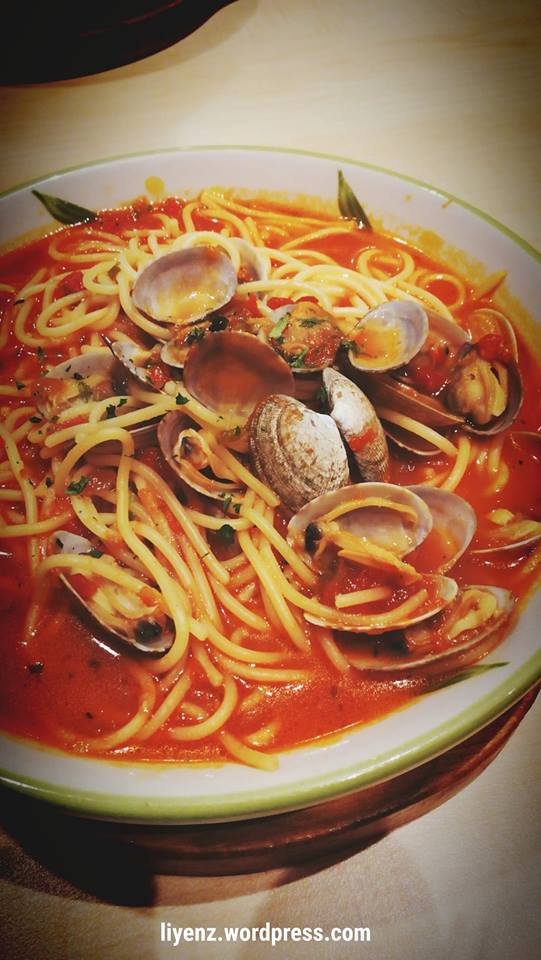 They offer a similar vongole spaghetti with mushroom sauce which I tasted very plain. It would be better if you order Aglio olio than the mushroom sauce.
Chilli Crab
On a special menu, they offered chilli crab sauce spaghetti, and my personal review of the sauce was normal and needed more improvement.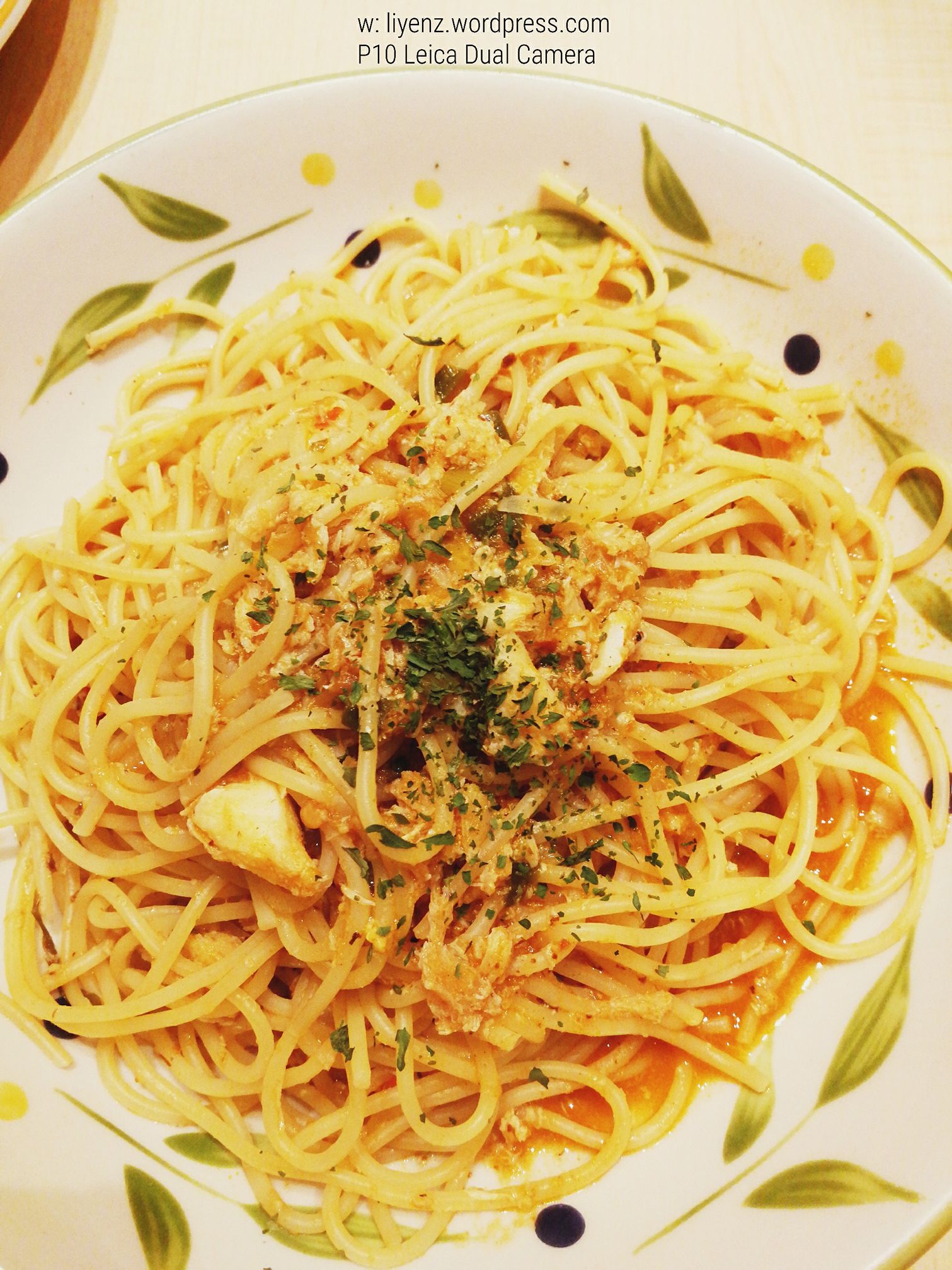 I have tried other spaghetti at this restaurant previously, some of them are nice and some are just normal. I will share more next time I visit this restaurant again.
After three years, I revisited the restaurant at a different location with two walking kakis for a late lunch. This round I tried different items from their menu since we were sharing the food together. The truffle oil mushrooms spaghetti and the Hawaiian pizza were simple and great. Both were well tasted, and always wanted more! Hence, we added a plate of chicken wings.
The restaurant has resumed its free-flow drink section where we can choose to drink any kind of drink. I just need to pay extra to enjoy this privilege.